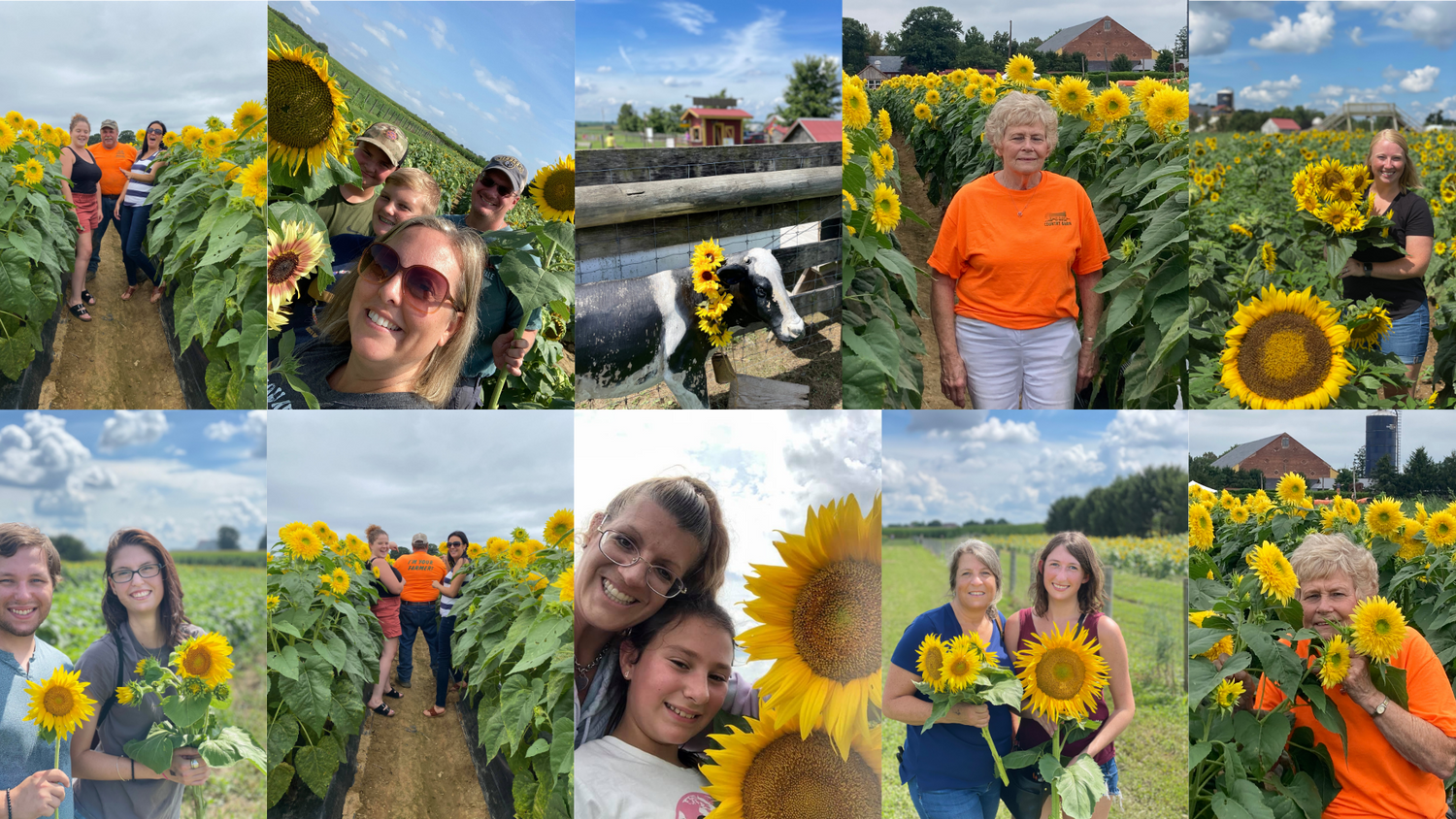 Sunflower Festival
Join us for the 2023 Sunflower Festival at Country Barn – a celebration of the vibrant beauty of our sunflower fields! On August 26 & 27, as well as September 2, 3, and 4, we invite you to immerse yourself in the colorful splendor of our working farm. Gather your loved ones, grab your camera, and strike your best pose as you explore the enchanting world of sunflowers. Share your sun-kissed moments with us on social media using #CountryBarnSunflower2023, and your photo might just be featured on our Facebook page. Our Barnyard Kingdom will be open from 11 am to 5 pm daily during the festival, offering an array of delightful experiences. With your basic admission, you can pluck a sunflower bloom from our fields, embark on a scenic train ride through our picturesque farm, and enjoy our diverse range of activities in Barnyard Kingdom. If you wish to take home more sunflowers, they can be easily purchased during your visit. Sip on refreshing beverages from Spring House Brewing while you soak in the ambiance, and let the soulful tunes of Philly Dave and the Mustangs serenade your day. At Country Barn Farm Market and Barnyard Kingdom, we take pride in being a real working farm, where we cultivate our own potatoes, vegetables, fruits, pumpkins, and Christmas trees. Our mission is to craft an authentic farm experience that creates lasting memories for young and old alike.Please keep an eye on our Facebook page for weather-related updates and additional information. We can't wait to welcome you to the 2023 Sunflower Festival at Country Barn, where the sunflowers are in full bloom, and unforgettable moments await.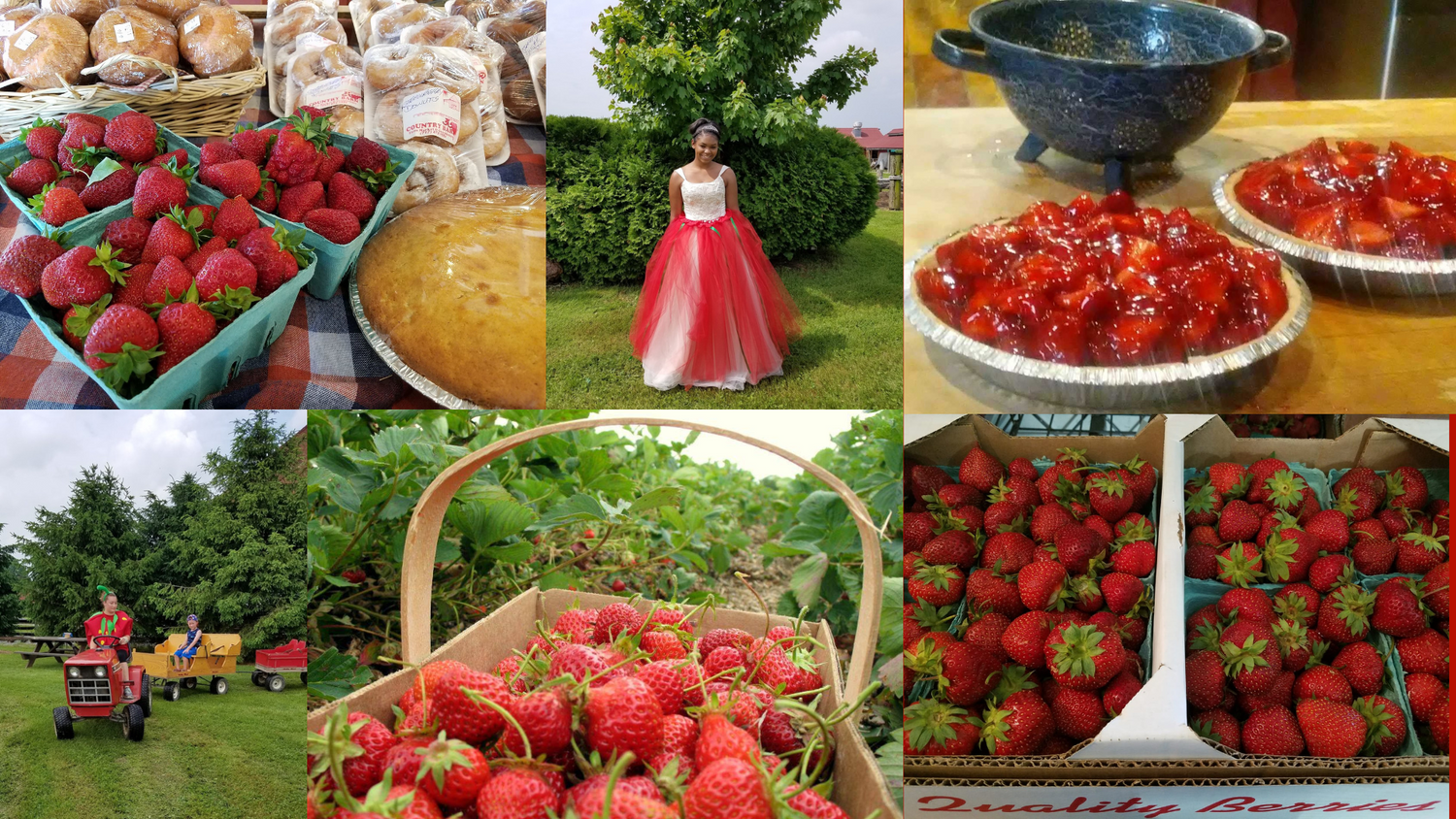 Strawberry Festival
Life is sweet on the farm, so come and savor the berry goodness at Country Barn! We invite you to join us on the farm to celebrate the beauty and delectability of strawberries. It promises to be a delightful occasion for the entire family, filled with a plethora of activities in our Barnyard Kingdom, entertaining strawberry-themed contests, live music, and, of course, an array of scrumptious strawberry treats. Our offerings include train rides, fresh strawberries paired with luscious ice cream, indulgent milkshakes, and an exciting pie-eating contest that will tickle your taste buds and leave you wanting more. Don't miss out on this berry delightful time!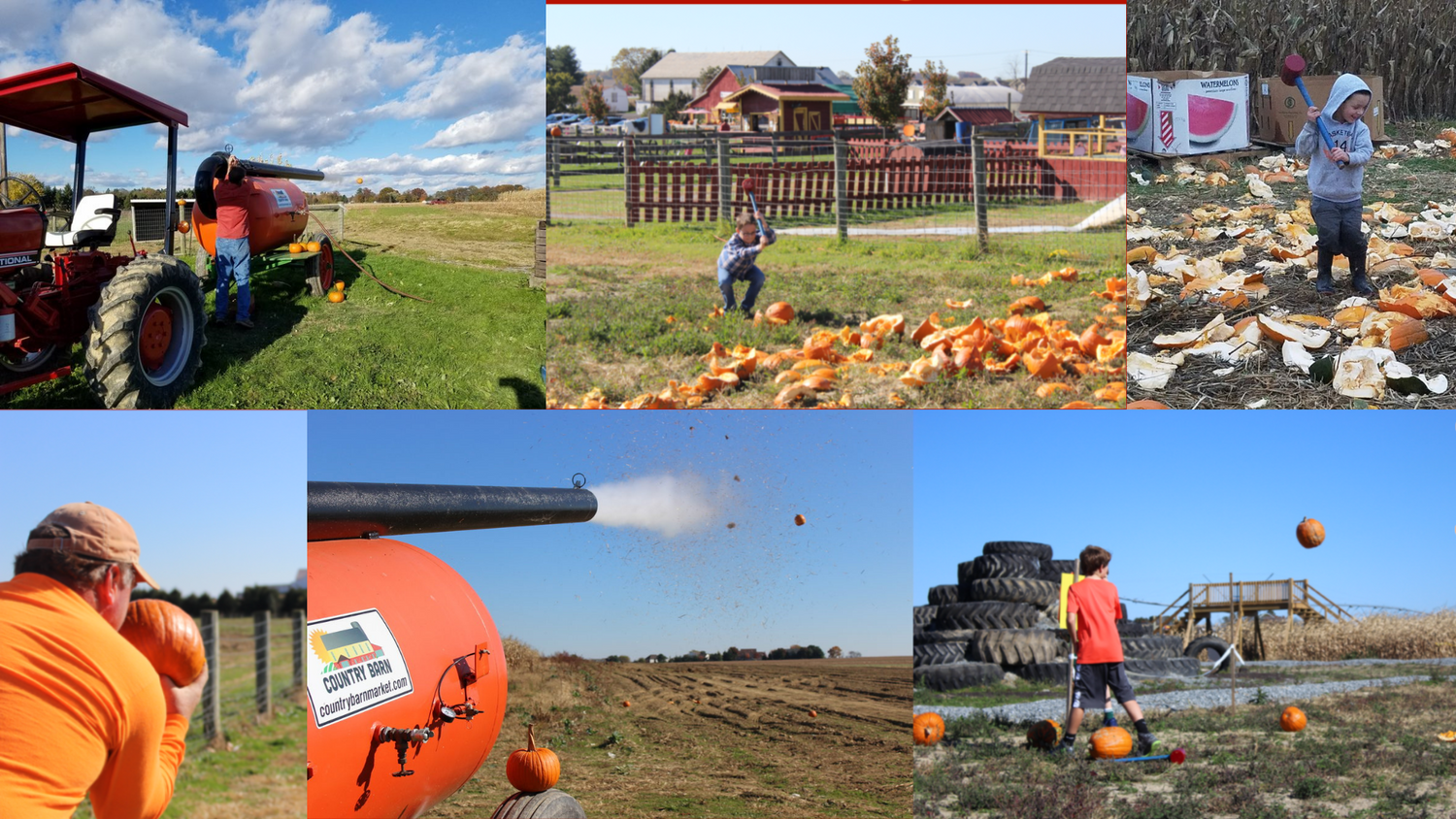 Pumpkin Demolition Day
Prepare for an exhilarating adventure as you savor the excitement of Barnyard Kingdom activities one last time before the season bids adieu – all included with your Pumpkin Demolition Day Admission! Let's ignite the grand finale of the Barnyard Kingdom season with a resounding BANG! Get ready for a day brimming with thrilling activities and engaging pumpkin games that promise to be an absolute BLAST! Our beef cattle harbor a deep fondness for pumpkins, viewing them as both a delectable and nourishing treat. They eagerly relish the experience of smashing and savoring the pumpkins left scattered in the fields as they graze. Rest assured, they derive just as much joy from nibbling on the remnants once the festivities draw to a close!
Harvest Days
Few experiences are as emblematic of autumn as pumpkin picking, and Country Barn stands as one of Lancaster's beloved pick-your-own pumpkin havens. Every weekend from September through October, you have the chance to hop aboard one of our charming wagons for a delightful journey to our sprawling pumpkin patch. Revel in the picturesque beauty of Lancaster Farmland as you traverse more than 10 acres adorned with an abundance of pumpkins. Whether you seek a single, cherished pumpkin or intend to fill a wagon to the brim, your visit promises to be a memorable and joyous occasion.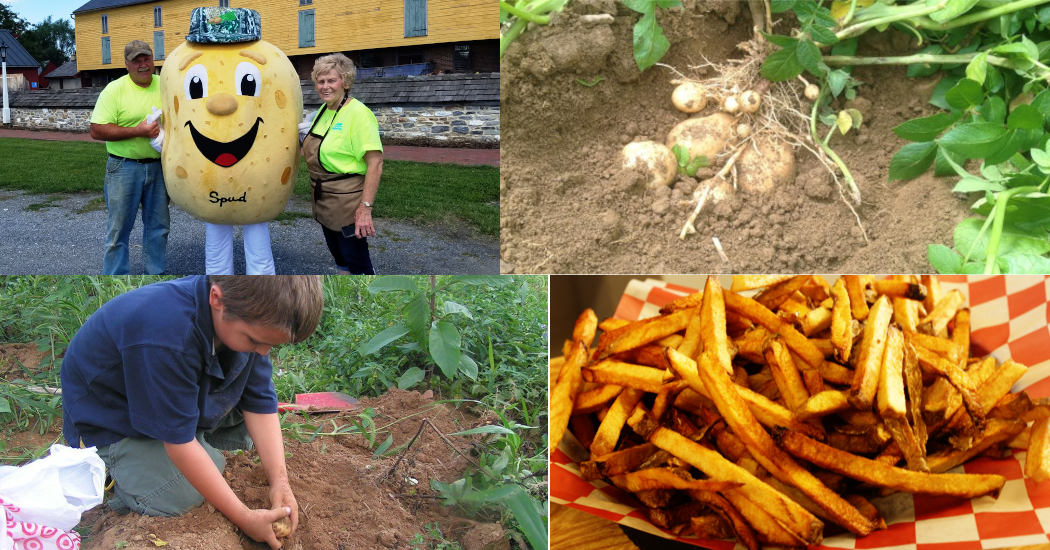 "Spud"-tacular Potato Dig
Celebrate National Potato Day in August with Country Barn's Potato Festival, famously known as the "Spud"-tacular Potato Dig! Join Farmer Jim as he unearths the potatoes, bringing them right up to the surface for your picking pleasure. It's a fun-filled opportunity to gather your own potatoes, and for a nominal fee per pound, you can transform them into delicious French fries with the help of our fryer. To enter the potato field, each person must purchase a bag based on their age group. Please select potatoes that comfortably fit within the bag you've acquired. If you happen to pick more potatoes than your bag can hold, simply purchase an additional bag. Our 2023 entertainment lineup includes "Papa Tater," the charming "Spudy" potato mascot, live music courtesy of Philly Dave and the Mustangs, Spring House Brewery's refreshing beverages, a variety of entertaining eating contests, potato harvesting demonstrations, a chance to meet the potato farmer, thrilling potato sack races, a potato peeling contest, an exciting hot potato game, and even a potato sling shot. It's bound to be a "SPUD-TACULAR" day you won't want to miss. Keep a close watch for details on when the 2024 event will take place – we look forward to spud-tacular fun in the future!